About Mailfold
Mailfold is a simple way for Etsy sellers to reach customers with direct mail marketing.
Learn more about us.
•
Announcing the Etsy Postcard Designer
Mailfold is a pretty simple service. We make it easy for Etsy sellers to print and mail physical postcards. It's a form of marketing that's effective and (at least for now) kind of a secret weapon for growing an Etsy shop.
Until now, to design a postcard for your marketing campaign, you'd have to know how to use Photoshop or use a 3rd party service. With our Postcard Designer launch, you can finally design your Etsy marketing campaign inside Mailfold itself. Give it a try by creating a campaign.
Design Templates
We've added templates to our design tool. At the time of this launch, we have a handful of designs that you can customize to get started quickly. They're great inspiration if you're not sure exactly what to put on your mail. In the coming weeks and months, we'll be adding designs based on what we see works.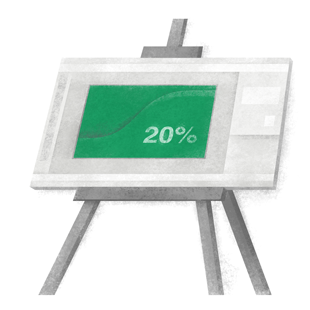 Being able to design a postcard inside Mailfold is our biggest feature request. We're very excited to launch the Postcard Designer and see what Etsy sellers come up with! We'd love feedback as well — tell us what you'd like to see. And if you run into any trouble, just hit the green chat bubble in the corner of your window and we'll be happy to assist you.
You can try Mailfold by visiting https://www.mailfold.com and creating an account. Or, if you already have an account, simply start the campaign creation process and you'll be given the option to design a postcard.